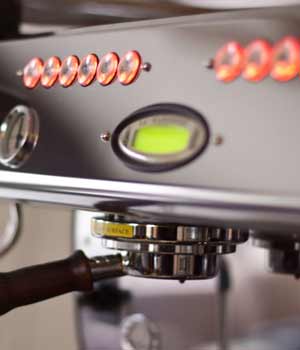 " Liberty Ukraine " LLC provides a wide range Saeco vending coffee machines , professional coffee makers , coffee machines for home and office , as well as Italian coffee and ingredients for vending.
To fully
provide the client with high-quality equipment for vending and the Horeka segment , fillers for coffee machines and excellent Italian coffee . If you have decided to start a vending business or supply coffee in the Horeka segment or are simply looking for a new supplier , you have come to our site by chance .
We offer the entire range of necessary products that will become your assistant and bring you money .
WHAT
PRODUCTS CAN BUY FROM US The flawless taste of coffee depends on the type of beans , their quantity and the method of roasting .
Vending
machines :
For

making

hot

drinks

For

the sale of

individual

products

(

biscuits

,

chips

,

juices

,

etc.

)

Combined




devices

_
We are the official representative in Ukraine of the Italian brand Saeco . All vending equipment has quality certificate and warranty terms from the manufacturer .
PAYMENT
SYSTEMS :
Coin acceptor

NRI Currenza C2 Blue MDB

/

EXE

ICT XBA




bill acceptor
These systems are used in vending machines and have proven themselves to be high-quality , technological and durable.
FULL
RANGE OF INGREDIENTS :
Coffee

Cappuccino

Tea

Chocolate

Cream

Glasses

Agitators



We work with Italian brands - Nero Aroma , TM Ristora and Caffe Poli . Their products have virtually no competitors in the vending segment , so buying them , you can be 100 % sure of the quality .
Coffee equipment:

Professional coffee machines

Coffee machines for cafes, restaurants, bars

Coffee machines

for home / office




Coffee machines

Coffee grinders
This product will be useful for the public , as well as for those who want to drink quality coffee every day.
ITALIAN
COFFEE :
Italian coffee

TM Caffe Poli
Nero Aroma TM

Italian coffee

Ristora TM

Italian coffee

Italian coffee

TM Dolce Aroma
Cooperating with
LIBERTY UKRAINE COMPANY LLC , you can also order advertising products : branded aprons , price tags , menus , cups , stickers , coasters , light boxes and booklets . We will provide a full range of products that will help you in conducting business . We can also offer the sale of used vending equipment and the rental of vending machines . Terms are determined individually . _
START
TODAY You will find a reliable partner in our company . We are always ready to help , advise and answer any of your questions about our products . Contact us in any convenient way or come to the office : Kyiv , st . Kurenivska , 2B .